Heavy Weight & Light Weight Conveyor Belting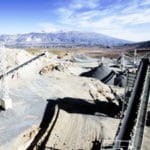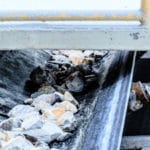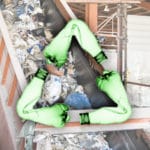 Premium Grade Conveyor Belt
With a construction designed for a full 10-to-1 break strength, minimum stretch, maximum fastener retention and load support that is superior, our belt carcass is made from premium Polyester/Nylon fabric. Whether purchased in "Premium", "SHD" (Super Heavy Duty) or HD, Viking®® Premium belt is designed for tough applications with abrasive materials: limestone, crushed rock, coal, sand and gravel.
Rockquest ™ One & Two Ply Conveyor Belt
VIKING™ ROCKQUEST utilizes a reinforced carcass construction to maximize resisting rips, tears and gouging from impact. Durability and long-time wear is a top priority for all Singer companies. Utilizing a I-Warp construction, it has excellent capability to hold buckets and mechanical fasteners, no matter your application. Heavy duty RMA Grade 1 covers can also be applied to resist mildew, abrasive materials, oil, high-temperatures and low-temperatures. Learn more.
Specialized Belts for Recycling
Whether custom, stock or re-work, our customers know that we will tailor our belts to any industry. Recycling belts suffer from unique conditions with a need to handle a range materials such as: scrap metal, mulch, construction, computers, televisions, and cullet glass. Singer Company belts rise to the occasion with a diverse selection of specialty belts in return: MOR, Rip-Stop, PVC, Eddy Current and Optical Sorter, Heavy-Duty Black Belt, and Urethane belts. Custom constructions meet small pulleys to larger bore.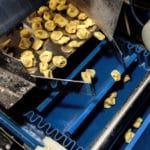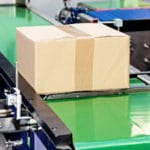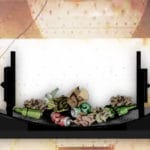 Lightweight Food Conveyor Belt
USDA/FDA approved standard monofilament carcass is industrial grade and 100% synthetic. Our white belt provides for lay-flat running and easy tracking while maintaining torsional rigidity. Single ply construction; don't worry about cover or ply separation. White FDA or black-oil resistant nitrile compounds can be used for either cleats of Lug S-Molded add-ons, fully hot-molded into the belt surface. This reduces splits, rips and tears in the belt surface, superior to cold bonded or cemented on. With industrial strength resistance to oil, vegetable acids and other acidic materials, and grease — our belt has you covered.
Package & Bulk Handling Belt
PVC (Polyvinyl Chloride) better resists mildew, moisture, rot and wicking. The construction of our PVC solid woven belt is single ply interwoven and a double ply carcass that is then imbued with polyvinyl-choloride or SBR gum rubber. Setting the standard for distribution centers and bulk handling centers, PVC belt is long wearing and economical, no matter your specific needs. Whether custom cut or off-the-shelf, count on Singer companies to provide top-line light weight belt — low stretch, high fastener retention, resistant to gouging.
Chute Lining Rubber
Skirtboard & Chute Lining Rubber allows our customers to improve their over all equipment performance, minimize wear and improve output with less downtime. We provide and install various types of rubber, urethane and plastic liners as well as rolls of SBR skirtboard rubber. Protect your equipment, reduce material spillage at load points, and reduce noise, impact, sticking and bridging. Certain companies under the Singer umbrella stock SBR Rubber, Gum Rubber, Urethane, PTFE, UHMW, and other high performance polymers.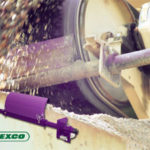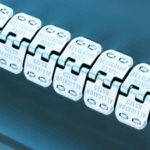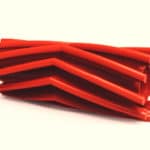 Belt Cleaners
FLEXCO ®, CONSHEAR ® and other top brands carried. We have a full line of belt cleaners, slider beds, skirt systems and rubber. Custom solutions offered with complete dust suppression systems for the pulp and paper industry.
A variety of cleaners offered are designed to deliver and maintain superior cleaning efficiency even on the most demanding, abusive belt lines. Our cleaners have tough carbide-tipped blades provide long wear life, high-performance cleaning and compatibility with mechanical splices.
Belt Fasteners
FLEXCO products, as well as other brands are available in a wide variety of styles: bolt hinged fasteners, Flexco scalloped edge fasteners, Bolt Solid Plate fasteners and VP to name a few.
Alligator® Staple• Available in stainless steel. Fastener sizes of #62, 125, 187, 310 to give PIW range of 100-250. Ideal lacing for light-and-medium weight belt, such as bulk-handling recycled materials.
Bolt Solid Plate • Commonly used on higher-tension main haulage belts that are for highly abrasive materials such as sand, gravel and crushed stone. Specially formed teeth penetrate deep into the conveyor belt, without damaging carcass fibers.
Bolt Hinged • Ideal for applications requiring frequent belt-length alterations; the joints can be separated simply by removing the hinge pin. On-site installation requires only a portable hand or power tool.
Idlers & Pulleys
Available in a wide variety of styles — troughing idlers, impact idlers, offset center roll idlers, live shaft rollers, self-aligning return idlers, channel-mount low profile, rubber cushion flat carrier, flat carrier idlers, rubber cushioned return idlers, return belt idlers, the 40 and 50 Series CEMA B Idlers, and more.
All idlers feature heavy duty foot brackets, external deflectors, rounded ends, quick change rolls, self-cleaning cross members, non-clogging centers, and a jig welded frame to ensure roll alignment. Any size drum and wing pulley in standard, heavy and mine duty manufactured right here in the USA for any applications you may have. Complete packages available including lagging, shaft and bearings.
Hydraulic, Industrial, Composite & Metal Hose
Certification:
Singer Industrial is a proud member of NAHAD
NAHAD Online Exams
S.T.A.M.P.E.D
OnGuard™ Hose Safety Certs
Kitting:
Special labeling, build sheets, sub-assemblies, packaging or any other requirements specific to your needs.
One part number for simplified inventory management
Reduced inventory dollars
Fabrication:
Quality Hose Fabrication
Mobile Hose Crimping 2″ I.D.
Hose Cradles & Reels
Hose Bundling
Vendor Managed Inventory
Testing:
Hydrotastic Testing – On-Site & In-House
Hose & Fitting Surveys
Safety Seminars
Asset Management with Data Tracking Systems
Gaskets: Rubber & Metallic
Markets Served
Food
Chemical
Pulp and Paper
OEM
PVF
Oil & Gas
Marine
Pump Rental
Pharmaceutical
And More!
Capabilities
Fabrication:
Die Cutting
Water Jet Cutting
Stripping
Slitting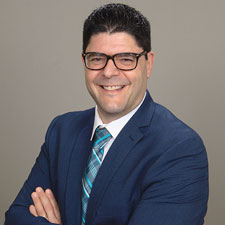 Sam Petillo
President / CEO
Scott Priestner
Vice President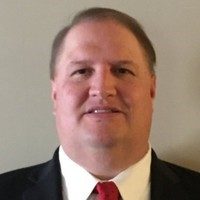 Chris Holder
Operations Director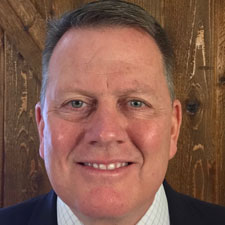 Mike Johnson
Business Development
Some of Our Premier Suppliers