In-Depth Conveyor Belt Surveys
Providing Detailed Information Of Your System
Tracking Your Assets: Your Data, Your Way.
What is the best belt for my application?
When was the last time our system was inspected?
Where is the documentation of our belts?
How old is my belt?
Are our belts properly installed?
Are our belts well-maintained?
Is our equipment safe?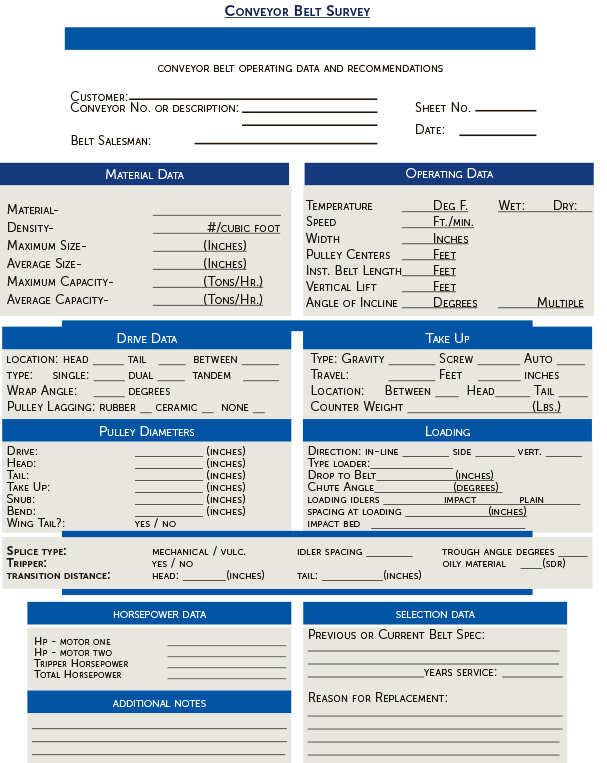 Solutions for your peace of mind
Expert On-Site Installation

On-Site Vulcanization

On-Site Belt Surveys

Belt Analysis Software

Ultrasonic Gauge Cover Testing

Scrapers, Pulleys, and Idlers

Pulley Lagging and Repair

Chute Lining/Skirtboard

Customized Reports

Safety Seminars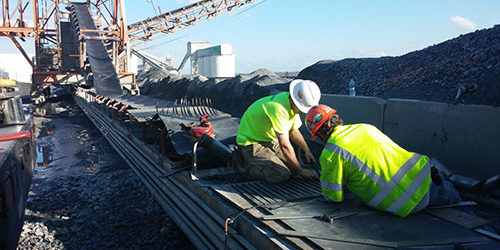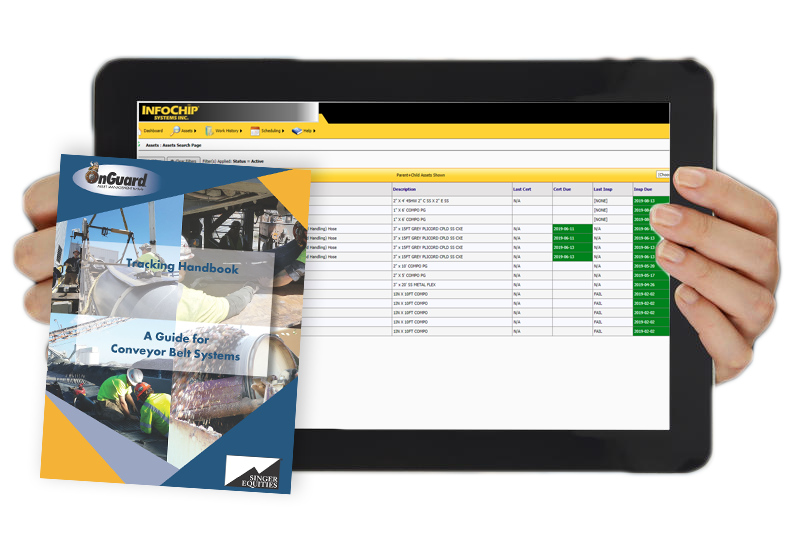 Along with our Conveyor Belt Surveys; Troubleshoot Your System On Your Own
---
Click through common causes of conveyor belt problems, with expert recommendations.