Check out the benefits from our Belt Analyst software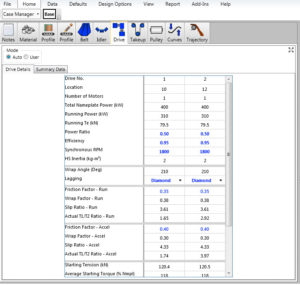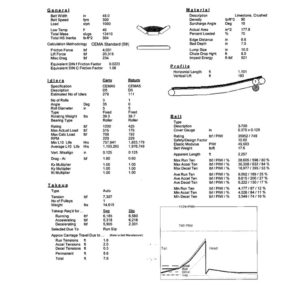 Don't know what belt to use?
Utilize our proprietary conveyor belt analysis software program.
Our Conveyor Belt specialists have access to the latest tools including our exclusive belt analyst program.
By entering all the appropriate component information, we can help determine the proper belt for the application as well as identify problem areas in the system that may need to be addressed in order to improve the life and performance of your conveyor system.
Components include minimum motor horsepower requirement, proper pulley diameters, proper counterweight specs, proper transition distances, and the actual surcharge angle.
A device to make precise cover gauge thickness measurements without destroying the belt. Contact your salesman to set up an on-site survey with the Ultrasonic Gauge service. This provides the customer with estimated cover life, a window to replace a belt line, and a mechanism for scheduling minimized downtime.
Many ultra-sonic tests have detected irregularities in wear patterns, leading to diagnosis of malfunctioning conveyor components, a means of prompting system repairs before the belt is beyond salvage.